Time for honeymoon recaps!
Since our wedding photos are soon to arrive, I just wanted to share the abundance of pictures from our honeymoon.
Here are a few pictures from the airport.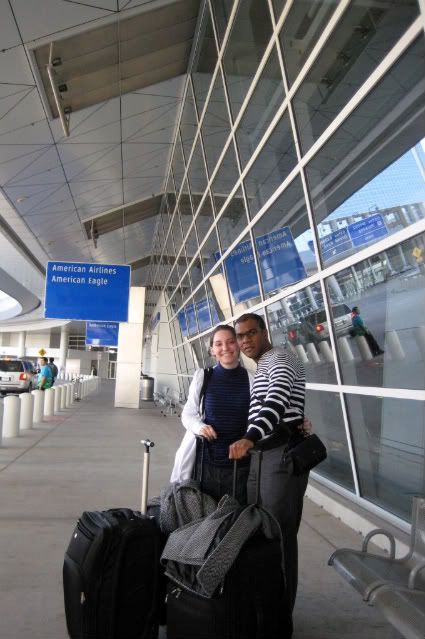 checking in...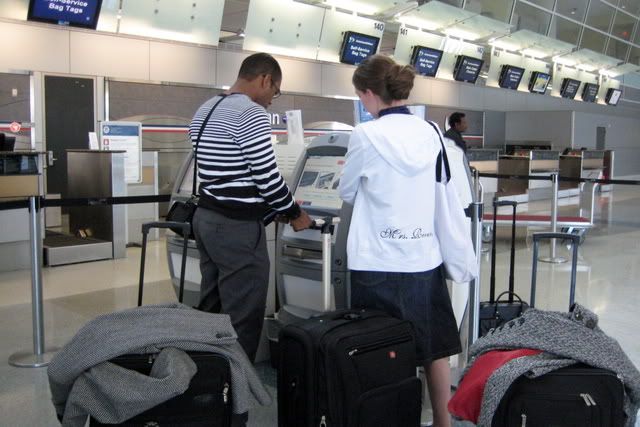 struttin' my new name =)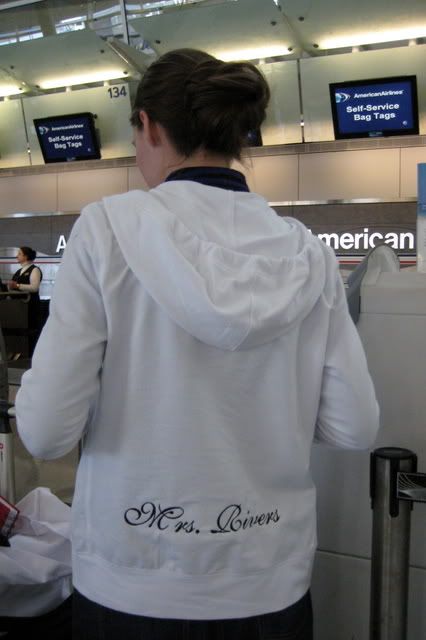 us with our moms & cousins before leaving =)
first meal in Paris. BEST club sandwich I ever ate. (and most expensive) Thier fries are for real too =)
enjoying our first meal in town
le first, restaurant boudoir paris. this was the restaraunt in our hotel, it was exquisite! I LOVED the plush seats and rich drapery.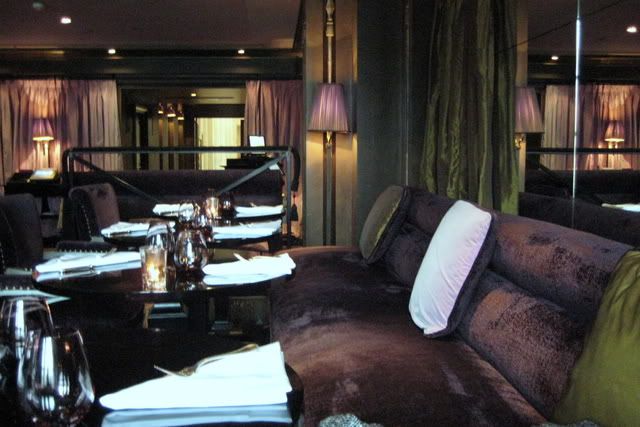 Table settings were fabulous too =)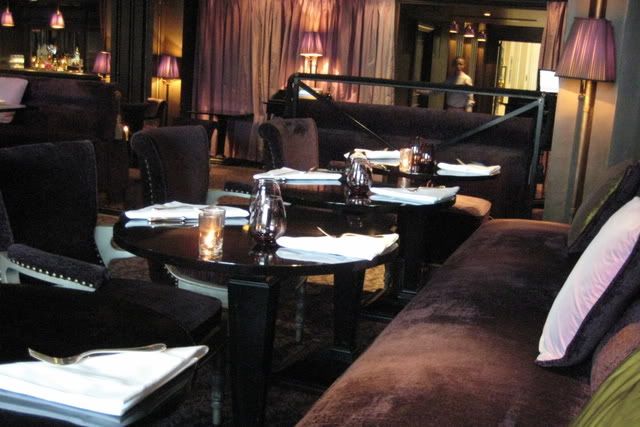 A typical drugstore. Think walgreens or cvs folks. In this drugstore (which I think we took about 17 trips to this place) they sold marc jacobs and versace purses.
Infront of the arc de triomphe. in the MIDDLE of the street =)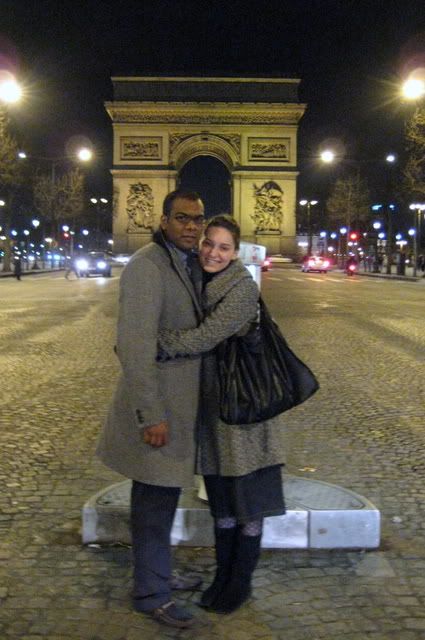 kind of a blurry shot but this is a guy getting pounded and arrested by the police. in Paris, this is like a show. when there's a fight or someone getting arrested, alot of people (sometimes hundreds) gather around just to watch (and take pictures =)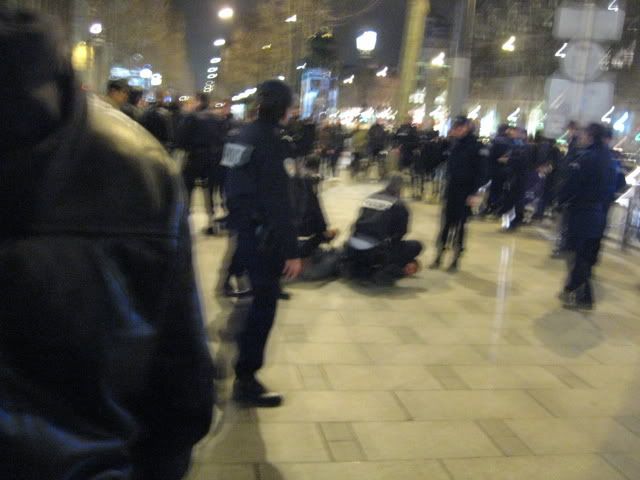 my favorite meal of the whole trip. this is roasted duck with mushroom sauce, green beans, and a cheese fondue with bread. delish =)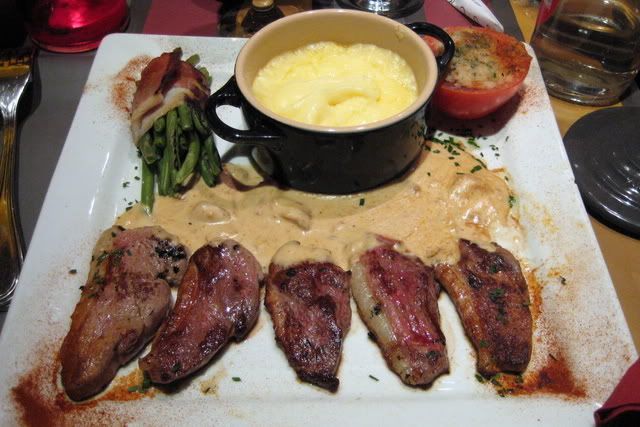 academie musicale de paris
blurry street shot...
our hotel, the Westin..which was located on rue de castiglione, right in the very heart of Paris. we were in the most glamorous part of town, and walking distance from the Louvre and Eiffel Tower.
LOVE THIS! =)These beautiful chandeliers were hanging everywhere inside our hotel
Loved these chairs! =)
Next update soooooooon! =)