....that is my LIVING ROOM! or better yet, my whole HOUSE!
These two rooms I am particularly loving how the look at the moment.....but I still need a little inspiration......
my dining room. no, still haven't found the perfect gold candles for the glass candle holders on the table. i really love the colors that ended up coming together in the dining room, the brown wood, with accents of gold, and the blue table runner.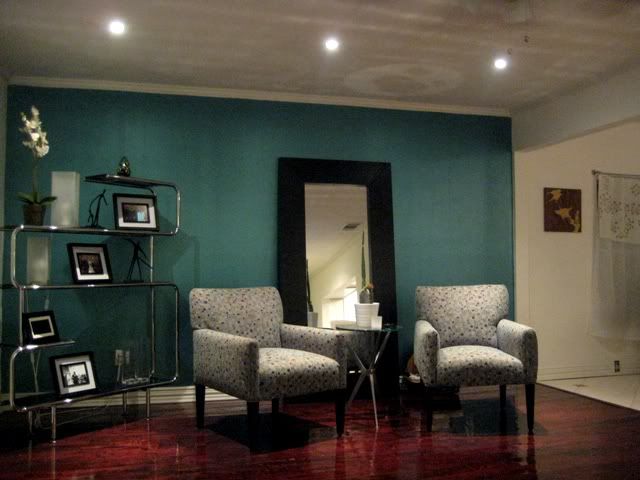 one side of the living room, which i really like. it's pretty spiffy already, except maybe a year or so from now i'll probably decide to rearrange it somehow. but, that's just how i do things =)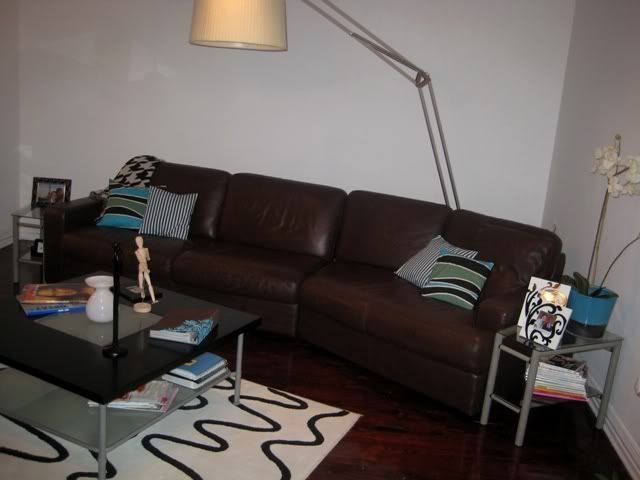 i like this side too, but i can't decide what to put on that big wall. we have one picture to frame {a batik that stephen's aunt brought us from sri lanka.....it's incredible!}...so i guess i'll wait until we frame & hang it to see what to put with it. i made the pillows on the couch, but i think i need to make more. projects, projects =)