cb2's Urban Mandala bed linens = hello guest bedroom!!!
Current obsession: modern city skyline prints. That's why I went cattywonkers when I got this in my email. Ah, cb2 goodness.
aykm with this pillow?!?!?!? and how about these for tabletop??....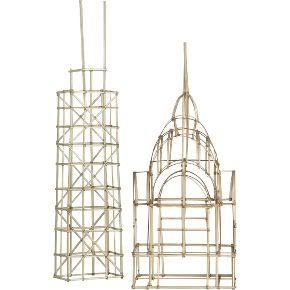 But oh it doesn't stop there..... how about the bathroom??
If this shower curtain were a skirt, I'd be sporting it.
What do you think? =)
tags: city, skyline, modern, guest bedroom, modern bedding, skyscrapers, modern decor, cb2, ikea, urban mandala, bed linens, urban style, urban decor, urban bathroom, modern bedding, cb2