Paris is so different from TX, it was quite nice to go somewhere completely different, in everything from the weather, to the food, and the way people dressed, even the way they drive! I feel lucky to still be alive folks. I'm sure there's a method to their madness though =)
Another round of photos....
This is at the very top of the Eiffel tower!
This is the Seine River from the top of the Eiffel tower
Another view of Paris from the top...The large building toward the front is Palais de Chaillot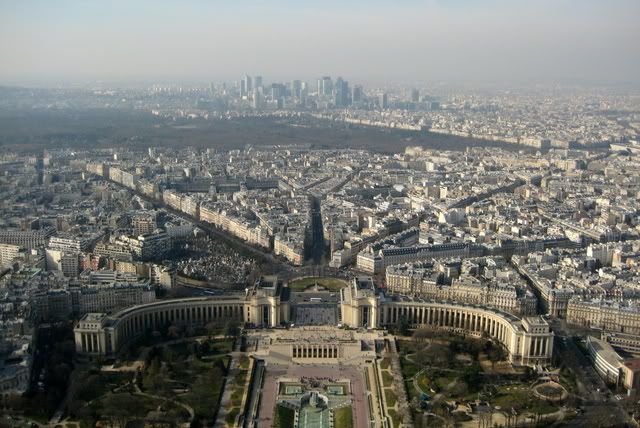 On the top of the Eiffel again =)
This was on the second level of the Eiffel...
So was this one =)
I LOVE how the architecture is all so symmetrical, this is on front of the Palais de Chaillot, a perfect view of the Eiffel tower and the best picture spot =)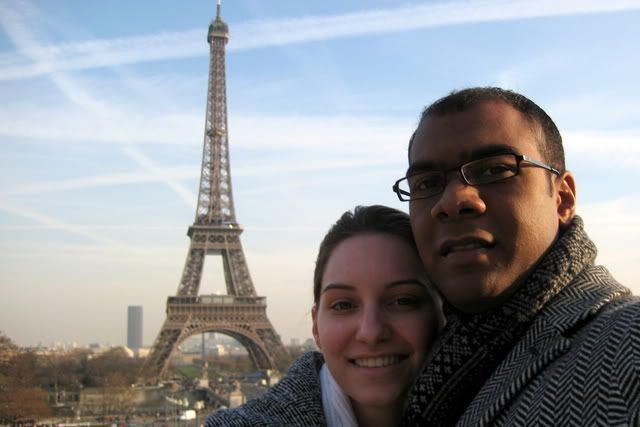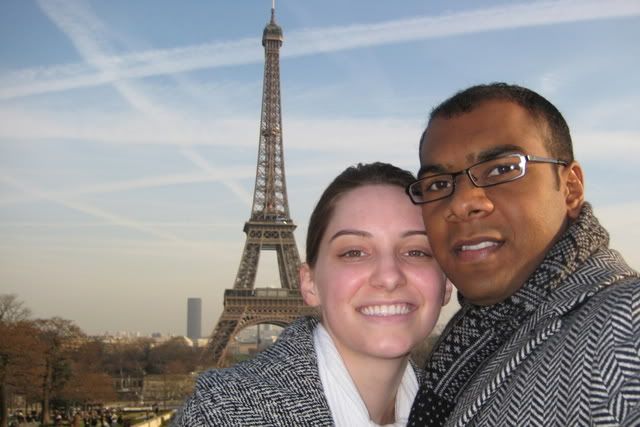 OH MY....Best dessert! This is a waffle, yes a waffle like we at for breakfast! With vanilla bean ice cream and chocolate sauce!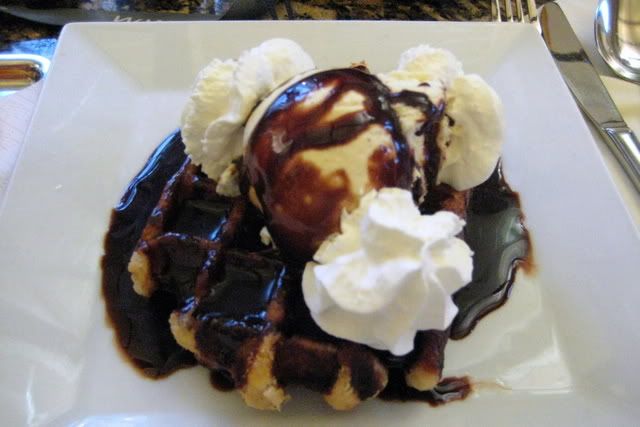 On the bridge crossing the Seine River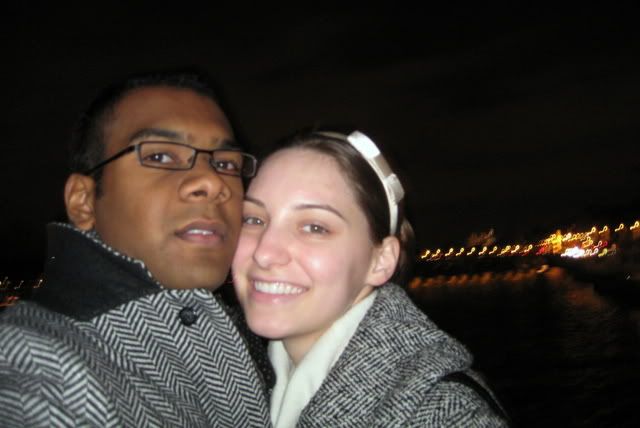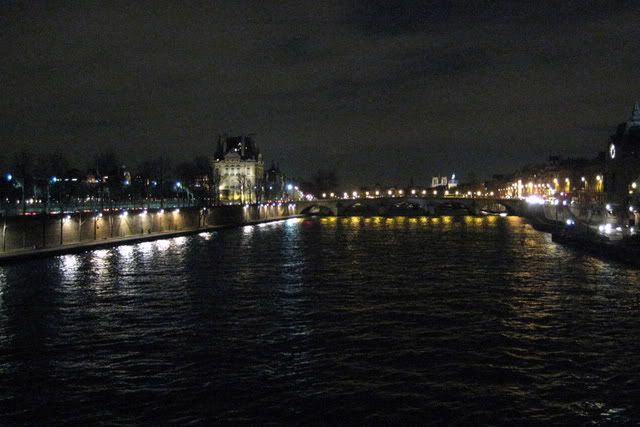 Had to take this picture for memory's sake. If I did anything in Paris it was climb stairs, and then climb some more. This was at the Louvre.
Mona Lisa! I had to stand in a long line to look at it! It's on it's own wall behind bullet-proof glass.
This was a neat painting of David & Goliath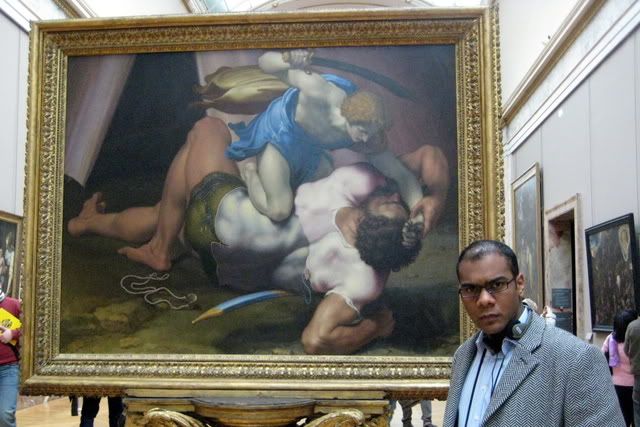 Outside our hotel...
Again... =)
On the metro! Paris has an underground world to.... there are metro's everywhere!
We met some friends for dinner one night....Camilla on the left and Kidja on the right. They were fun to hang out with =)
In the Renault showroom...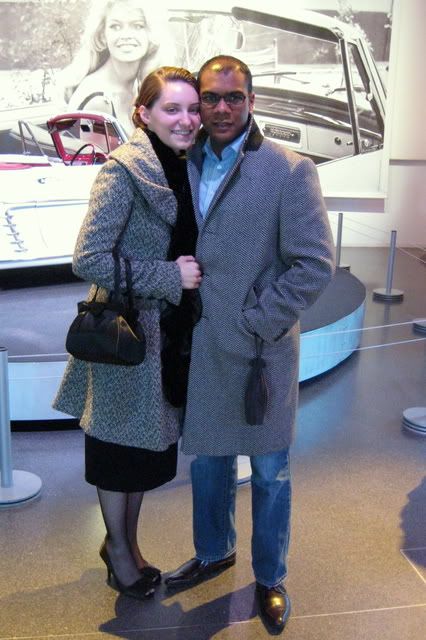 One more round to go, and then on to WEDDING PICTURES!!!!! YAY! =)