On to day two of our DC trip. This day was so eventful I will have to split it up into two posts.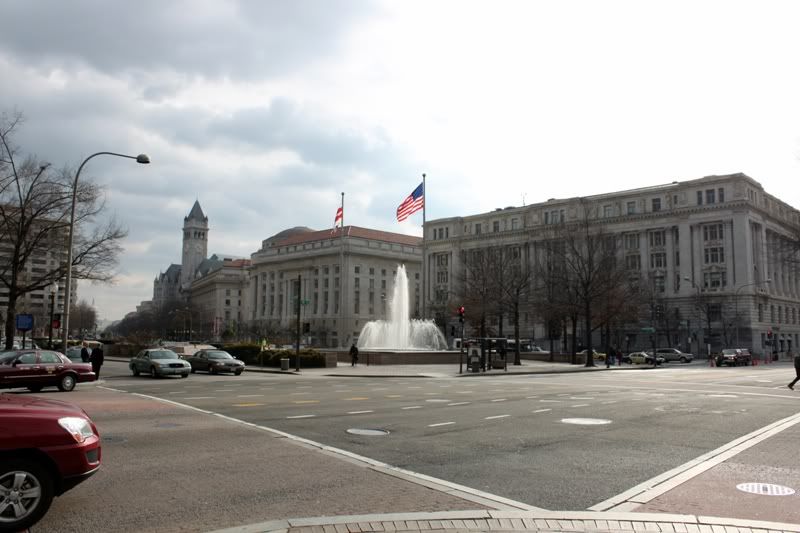 So after a breakfast of bagel sandwiches, we started walking down 14th Street when we came to this intersection and saw the Capitol off in the distance. (if you look close, you see the dome to the left, it's a little hidden)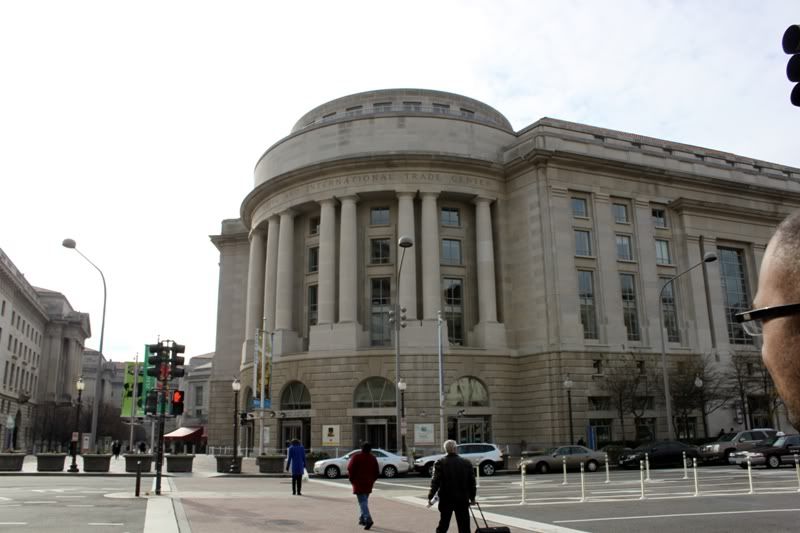 So we turned left on to Pennsylavia Ave and took pictures along the way. Here's the World Trade Center.
Here's the post office. It was awesome!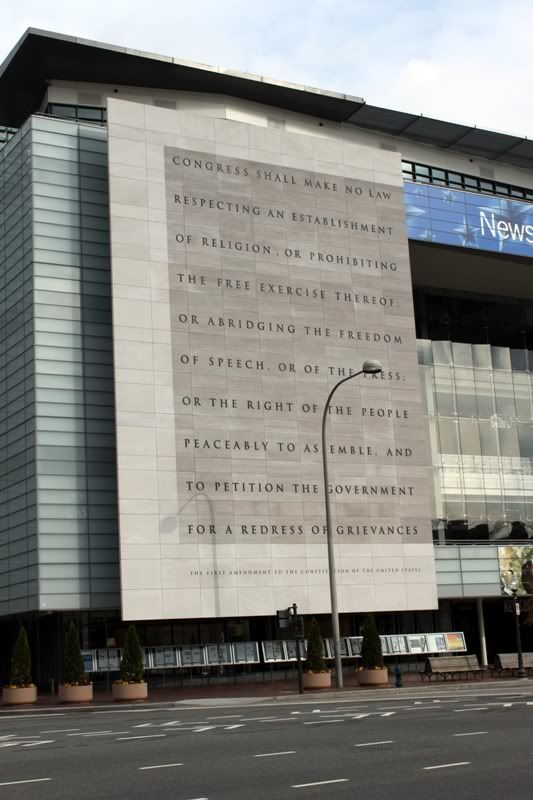 Loved this- First Amendment on the front of the Newseum.
We made it to the Capitol...
...then a nice Indian Family stopped and asked us to take a photo....and returned the favor =)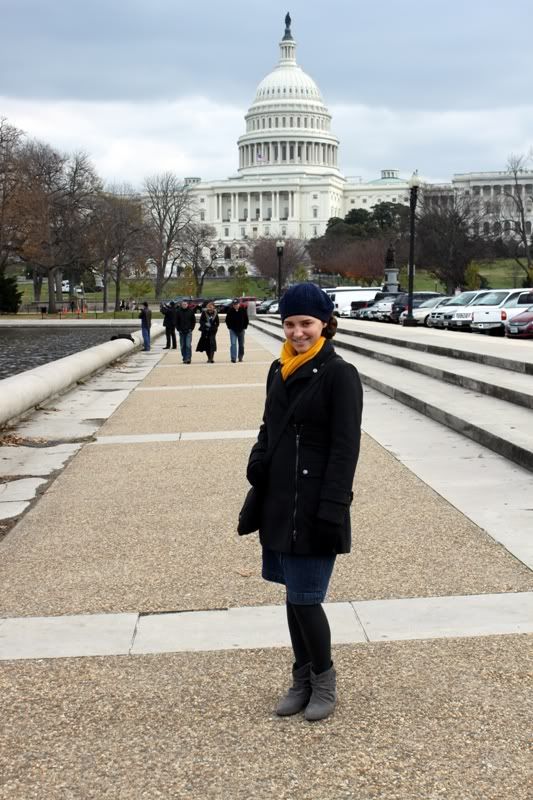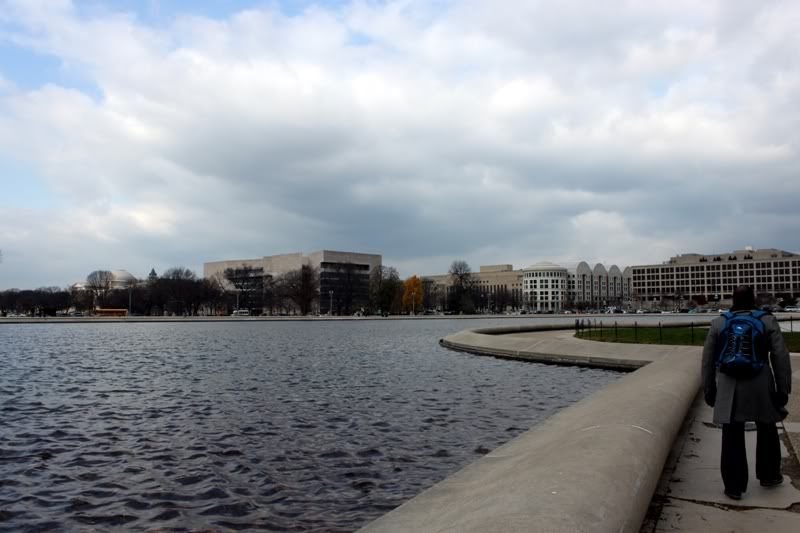 Reflecting Pool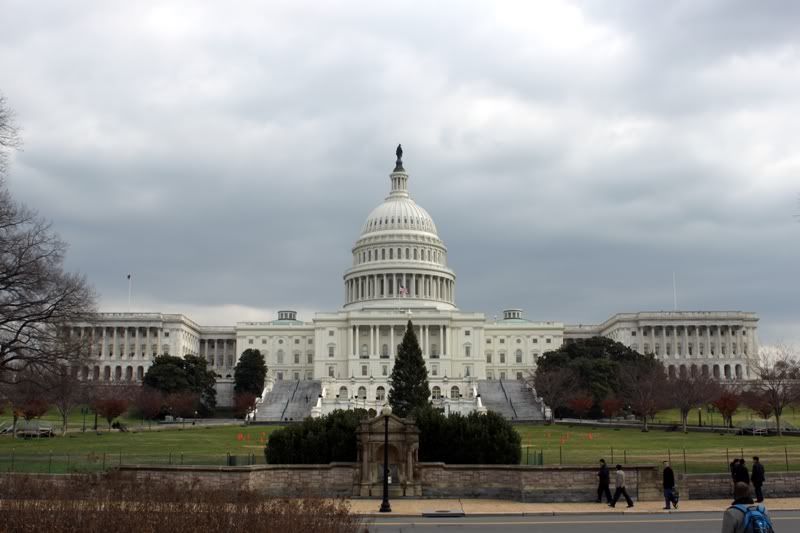 This was so awesome!!! This Korean lady stopped us and wanted a photo with me. LOL!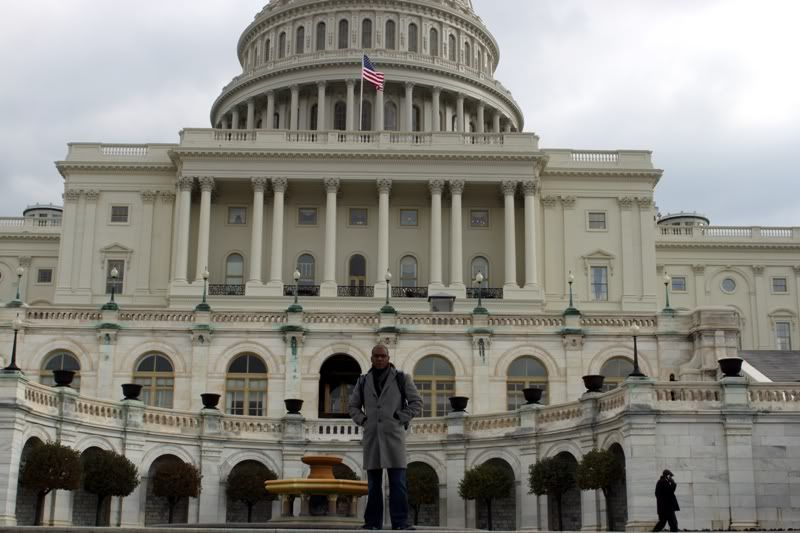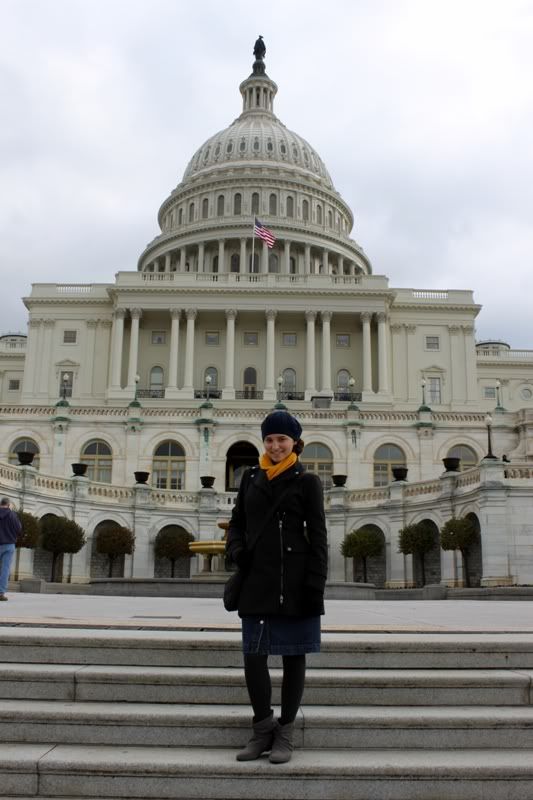 Then we took a tour of the Capitol.....here is the inside of the dome (The Great Rotunda).
The artwork was intriguing!
Doorway to the Senate Chamber
Doorway to the House Chamber, and some artwork.
Inside the Senate Rotunda.This is a beautiful chadelier that a church donated to the Capitol.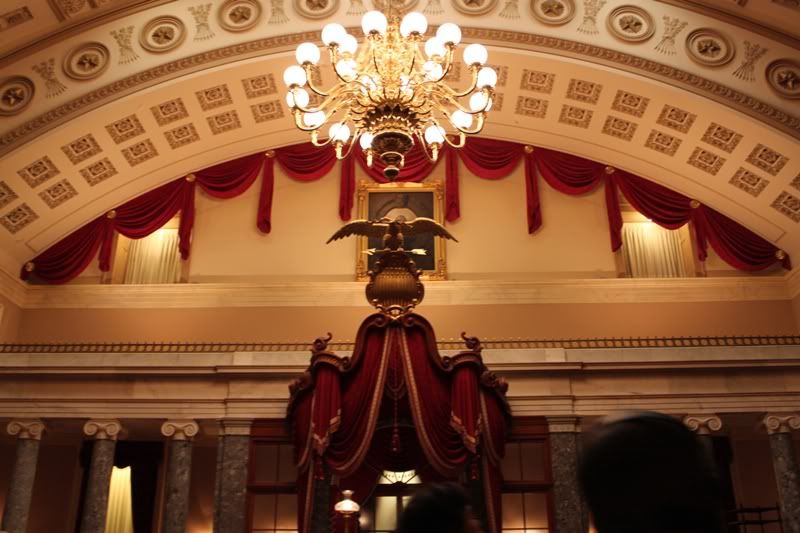 Inside the Old Senate Chamber (couldn't get but one photo because we're not allowed to linger, we pretty much walked in and then right out)
The Statuary Hall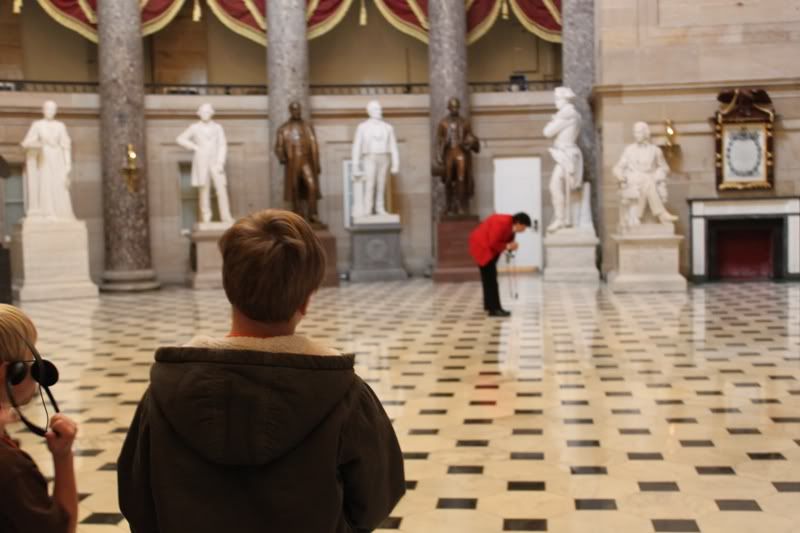 Our tour guide demonstrating the acoustics in the Statuary Hall....back in the old days they did not have sound systems....it was awesome! (didn't mean to focus in on the kid)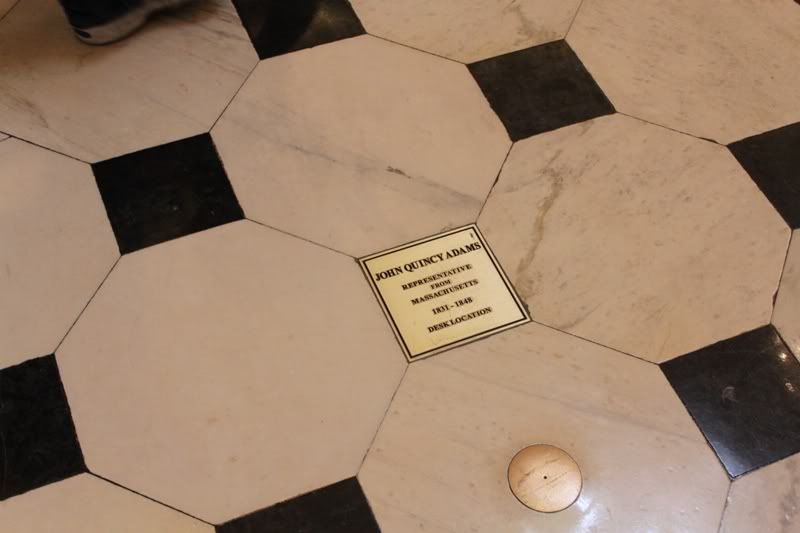 Then I looked down and realized I was standing at the very spot where John Quincy Adams desk was located
This sculpture of Abe Lincoln was said by his own son to be the best resemblance of his father.
The Crypt (where the above statue is located) This area is just below the Great Rotunda, holding up the weight of the Great Rotunda and dome.
I found these columns interesting...when the US Capitol was torched by the British during the War of 1812, these columns remained untouched by the fire.
This is the Old Supreme Court Chamber, used from 1810-1860.
Front of the Capitol.
Figuring out our next destination
Stephen on the phone and trying to figure out directions. LOL!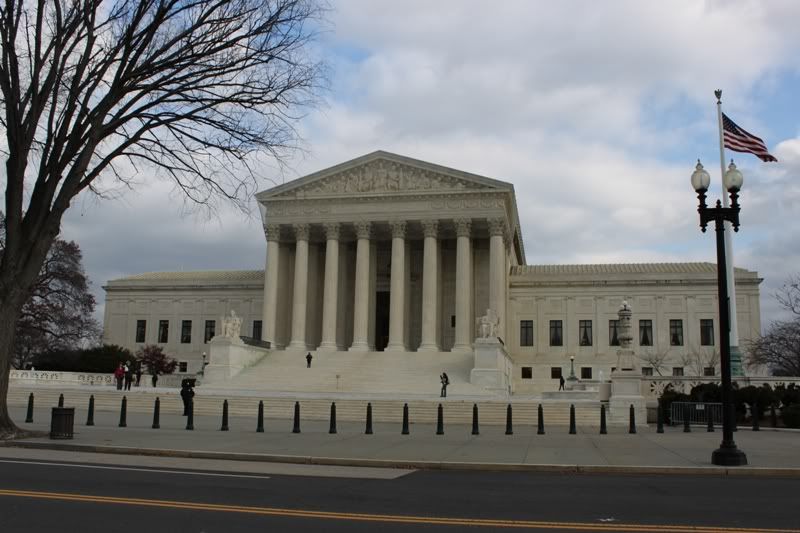 The US Supreme Court
The Library of Congress